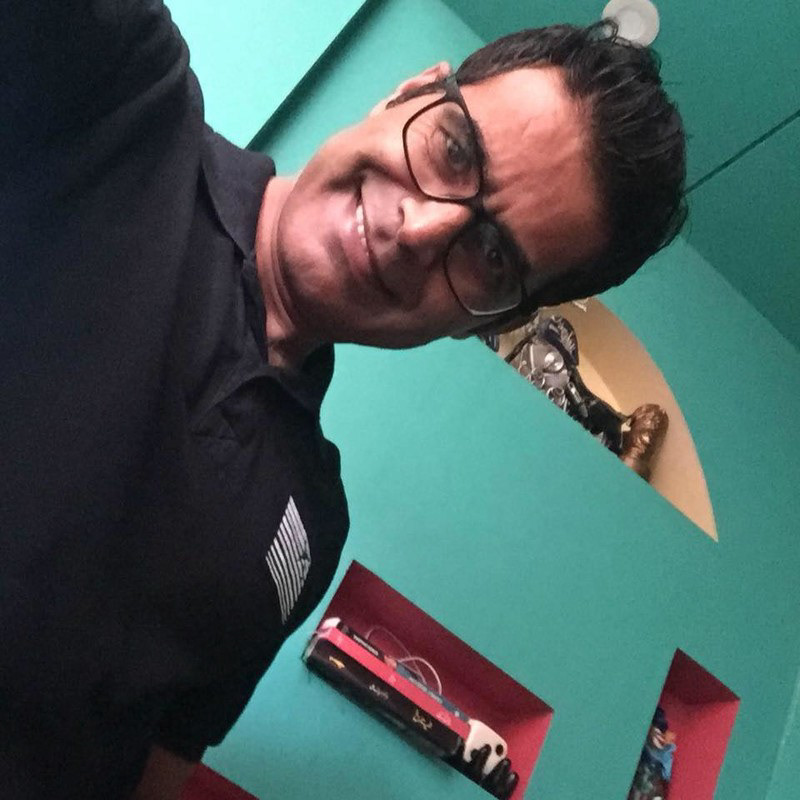 DIRECTOR BIOGRAPHY - KIFAYAT RODANI
Kifayat is a television writer and director, his debut TV Drama "Bikharney Se Pehlay" went on air as a Writer from the Karachi TV Centre and highly acclaimed by the viewers.
After the remarkable success of "Bikharney Se Pehlay", his another famous serial "Sadori" broadcasted on PTV. "Sadori" was also nominated for the Lux Style Award in 2007. That success made him so much popular as a writer and he was then contacted by various TV Channels. Then, Kifayat never looked back and one after another there was the continuous series of his Dramas and Soaps went on air at different TV channels. "Kaash Mein Teri Beti Na Hoti", "Sadori", "My Dear Sotan", "Aas", "Maala", "Aesa Bhi Hota Hai", "Pal Bhar Mein", "Mi Raqsam", "Ranj-e-Aashnayi", "Mann Ke Moti", "Do Qadam Door They" etc, were the prominent hit dramas written by Kifayat Rodani. His Drama Serial "Pal Bhar Mein" was nominated in the 10th Lux Style Award 2011 for the Best Drama category. Famous Actor/Director Javed Sheikh was awarded the Best Actor Award for Kifayat's Drama "Pal Bhar Mein". He was also nominated for the Best Drama Writer for his drama "Aas" at PTV Awards in 2012.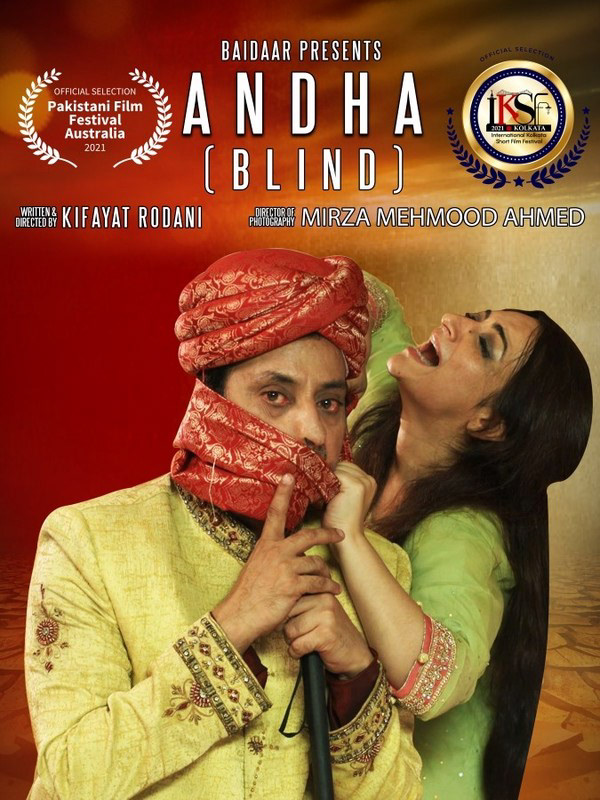 ANDHA (Blind) is the story of 45 years old blind man Sharafat Mamoo (Saleem Meraj) after so many rejections finally gets married to Mehwish (Kaif Ghaznavi). On the wedding night, he realizes that Mehwish is the same girl that Sharafat Mamoo raped many years ago. Which leads the story in an unexpected twist.